A large percentage of our Australian wildlife, including many birds, do not build nests. They require access to tree hollows in which to nest and breed.
Unfortunately, as a result of land-clearing and other human influences, there are now fewer and fewer hollows for wildlife to make their home and raise a family.
This is where people can give back to the environment by playing a vital role in protecting future generations of wildlife with the installation of an appropriately designed nest box.
All Biodiverse Environmental nest boxes are hand-crafted using quality materials, and have been appropriately designed to suit the nesting habits of our threatened wildlife. Take a browse below at some of the animals you could potentially help.
Can't see what you're looking for? Ask us about building a nest box specifically for your needs. Our experienced team is always willing to provide helpful advice. To order or if you have any questions please send us a message using our contact form.
Need your nest box installed? Don't hesitate to drop us a line.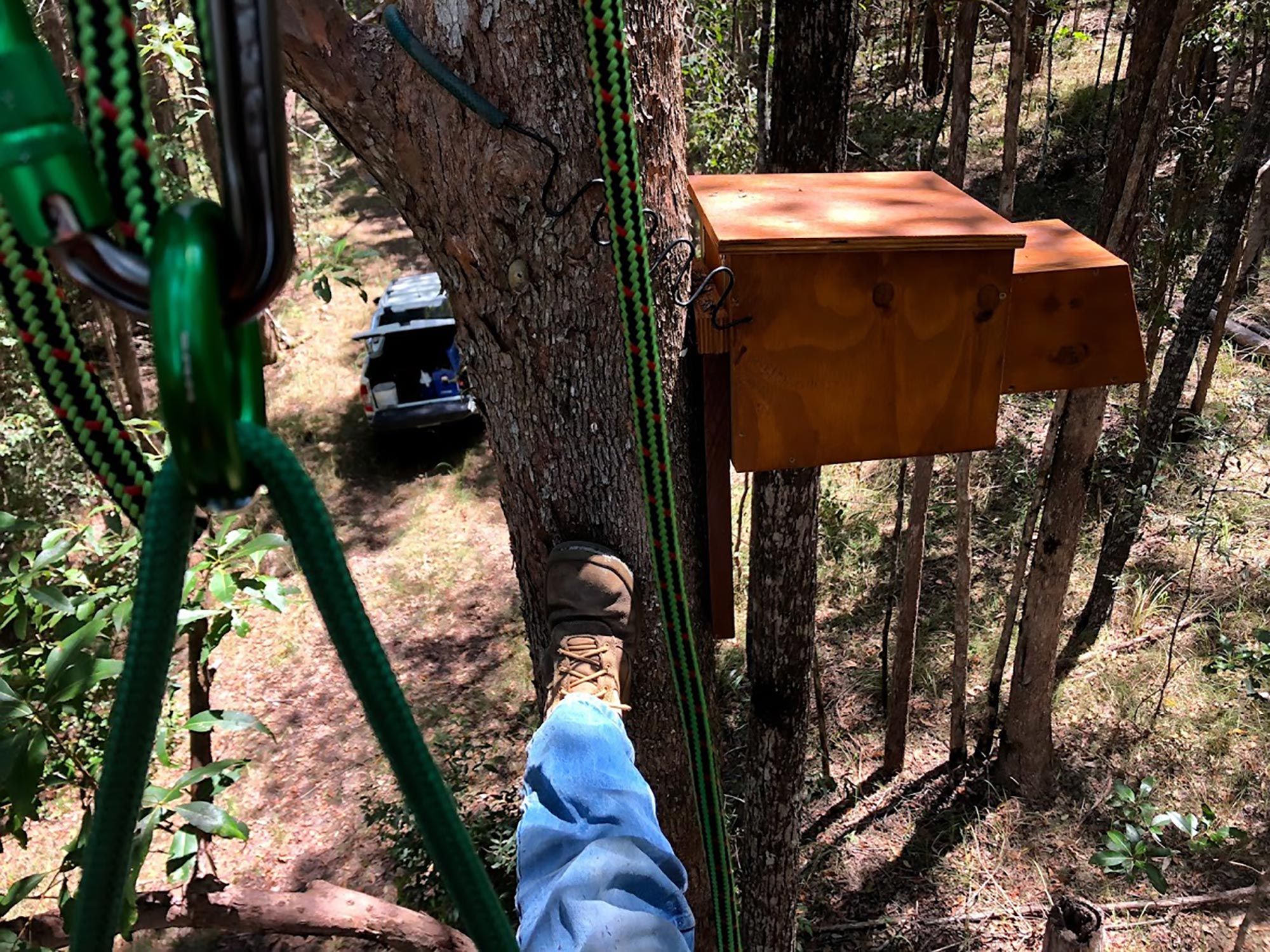 Very small, brightly coloured birds native to Australia, with short tails, strong legs, and stubby blunt beaks. They spend most of their time high in the trees feeding on insects and spiders. Some species of these beautiful little birds require tree hollows for nesting, making them an ideal candidate for a Biodiverse Environmental Nest Box.
A large group of birds characterised by a curved bill, strong legs, an upright stance, and their often vividly coloured feathers. Many species are found in Australia, including Galahs and Crimson Rosella. The vast majority of parrots are cavity nesters, which makes them ideal candidates for a Biodiverse Environmental Nest Box.