If you need expert ecological advice, then Biodiverse Environmental is for you!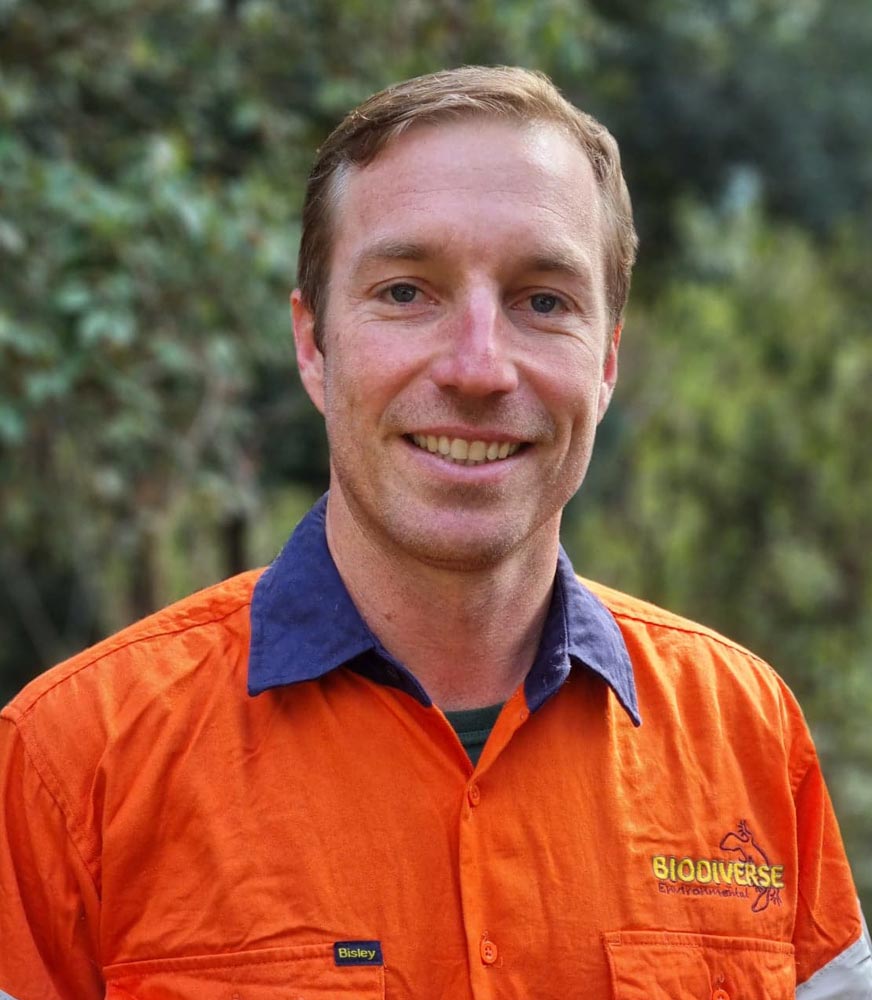 Liam is an ecologist and environmental scientist who has over 20 years experience in environmental conservation and management within gas and oil, mining, construction, development and domestic sectors. Liam has extensive experience in flora and fauna management, land rehabilitation and fire management. He is recognised for his innovative and practical solutions and genuine nature, which are an integral part of Biodiverse Environmental's business, ensuring that customers receive the best possible service. Liam graduated from the University of the Sunshine Coast with a Bachelor of Environmental Science – minor in Environmental Management and Environmental Restoration.
Cerran Fawns (MBA, BSc hons)
Cerran has worked in the environmental services industry for over 25 years with overseeing programs in environmental monitoring and research, natural area management, catchment management, offset management and employment initiatives.  She is a passionate about the Australian environment along with business sustainability possessing an honours degree in science and also a masters of business administration.
She has led companies in CEO and director positions and joins the 
Bio
diverse team to provide leadership and management expertise and position the company for further growth with an accredited integrated management system.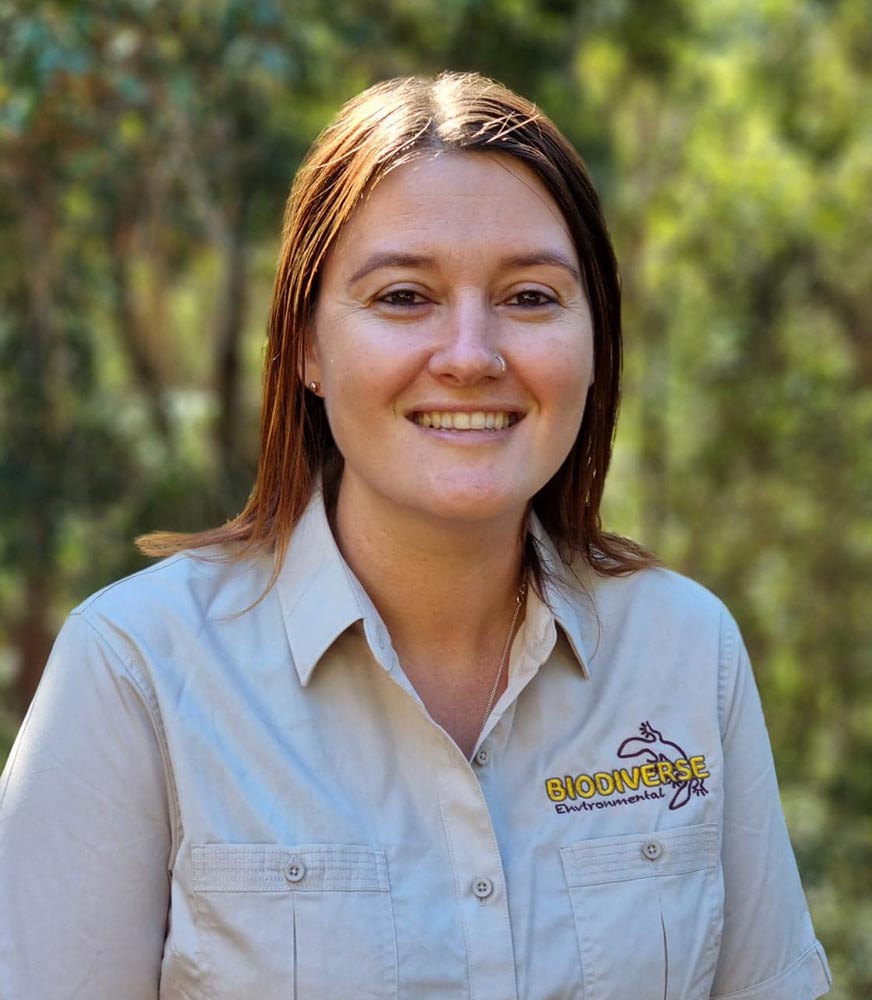 Angela has a broad and integral role in the operation of Biodiverse Environmental. Her key responsibilities include office administrative support, project administration coordination, safety administration, project tracking, human resources, budgeting, payroll, payroll tax, superannuation, preparation and submission of Business Activity Statements, invoicing, accounts payable and accounts receivable.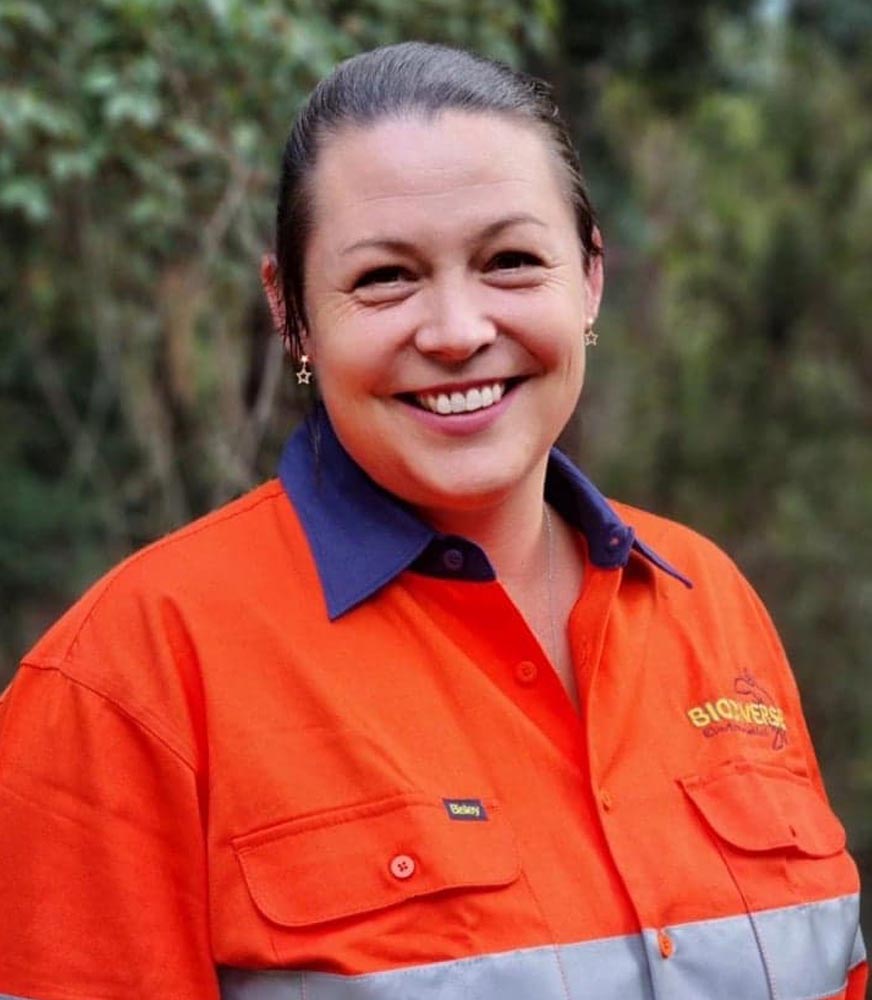 Kate is an Ecologist with 20 years experience working in environmental conservation, land rehabilitation/bush regeneration and ecological fields across SE Qld. She has diverse knowledge of the flora and fauna across SE Qld and specialises in environmental rehabilitation and management.
Kate graduated from the University of the Sunshine Coast with a Bachelor of Environmental Science – minor in Environmental Management, Environmental Restoration and Natural Environment. She received the Zonta Bursary "Women in Science" in 2003.
Deborah McQuattie (BAppSc)
Kat is a Conservation Ecologist with 6 years' experience. She has formerly worked with an array of threatened terrestrial and arboreal fauna across South-Eastern Australia.  Katherine completed a Bachelor of Science (H1) at La Trobe University in 2019, with her research focussing on occupancy rates of chainsaw carved hollows by Krefft's Gliders. Katherine has since published this research in Forest Ecology and Management (2021) and continues to stay involved in academia. Her main interests are landscape-level threatened species conservation and ecology, with a particular focus on possums and dasyurids. Katherine is passionate about citizen science and community engagement, and is an active volunteer in a number of environmental community groups.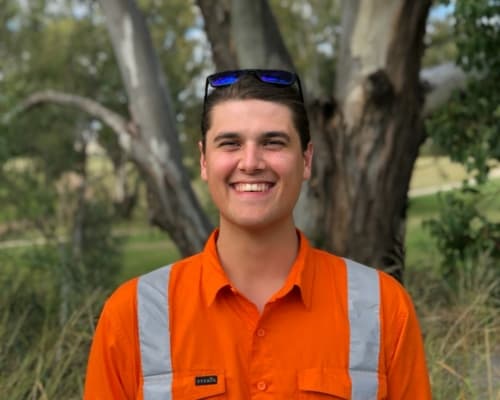 Isaac Collins (BAnimalEcology)
Fauna Spotter Catcher/Bush Regenerator
Isaac recently graduated from the University of the Sunshine Coast with a Bachelor of Animal Ecology. Isaac started work with Biodiverse via a university work placement to gain industry experience. He hopes to gain further experience in fauna spotting and catching as well as bush regeneration. He has a particular interest in freshwater waterways and the flora and fauna which reside in them, especially frogs. He is passionate about making a positive contribution to the community and environment. 
Brooklyn Hare (BAnimalEcology hons)
Fauna Spotter Catcher/Bush Regenerator
Brooklyn is a graduate Animal Ecologist having studied both a Bachelor of Animal Ecology followed by a Bachelor of Science Honours at the University of the Sunshine Coast. Her main background in ecology so far is with koalas, where during her honours she completed a research project which looked at how translocation of koalas influenced their movement patterns. Having volunteered at a number of local organisations such as Detection Dogs for Conservation, Australia Zoo, and the Sunshine Coast Council, Brooklyn has a wide range of skills ranging from animal husbandry, handling, tracking and surveying. She is now furthering her knowledge and skills at UQ doing a Graduate Certificate in Environmental Management and now is employed here at Biodiverse Environmental as a fauna spotter and catcher.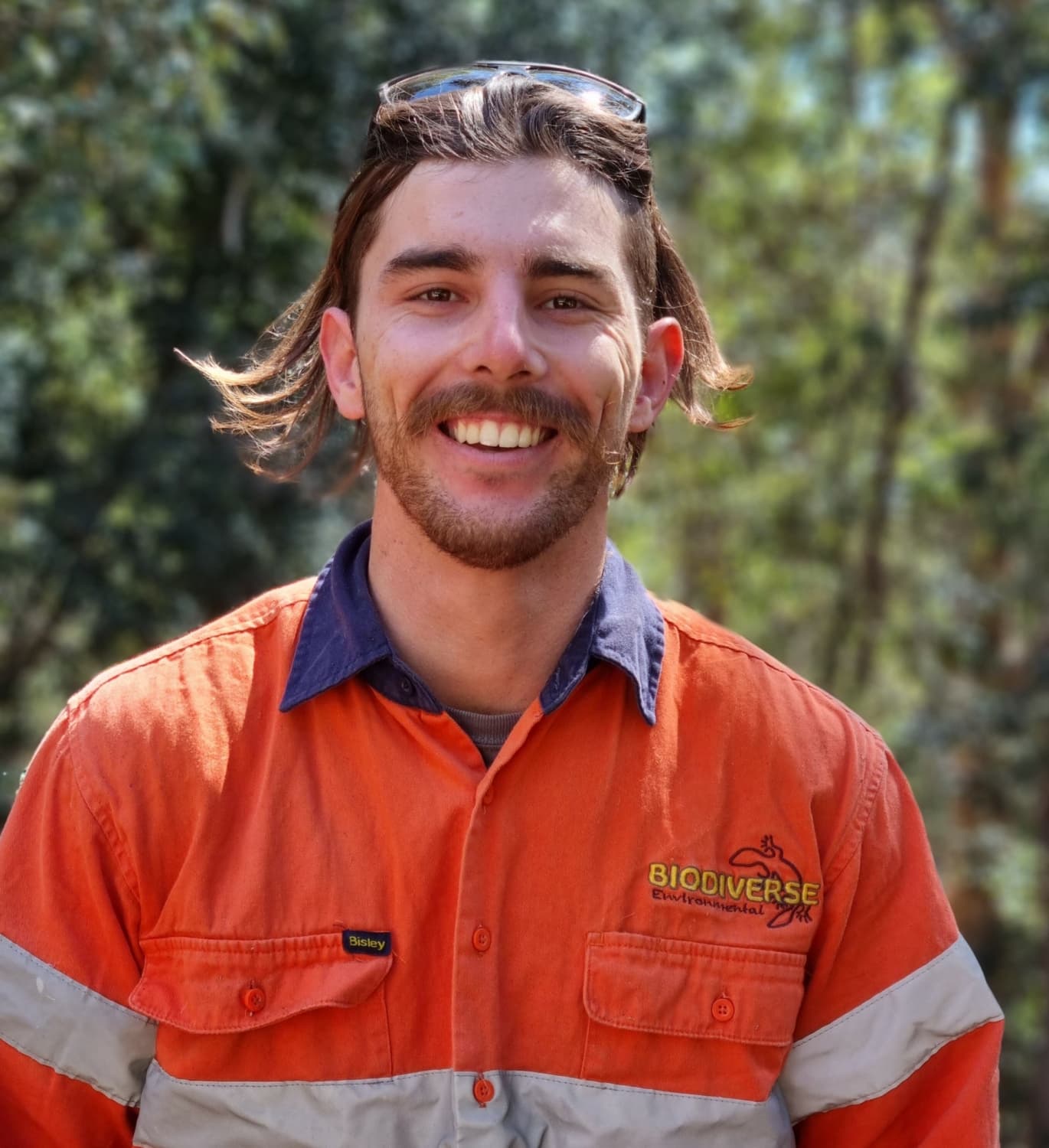 Fauna Spotter Catcher/Bush Regenerator
Brendan has an infectious passion for all things fauna. Brendan's background in fauna rehabilitation and animal husbandry has made him one of our leading fauna spotter catchers. Brendan has experience working with EVNT species throughout South-east and Central Queensland. With over 5 years of experience working within the mining and construction industry Brendan's skill set and qualifications make him an assist for fauna management works on large- and small-scale projects.
Brendan is also part of Biodiverse Environmental's revegetation team developing his skill set of flora ID and planting throughout South-east Queensland. Brendan has worked on civil and government rehabilitation works for Biodiverse Environmental, ensuring our clients continue to achieve exemplary work. 
Latasha Painter (BAnimalEcology, BZoology)
Fauna Spotter Catcher/Bush Regenerator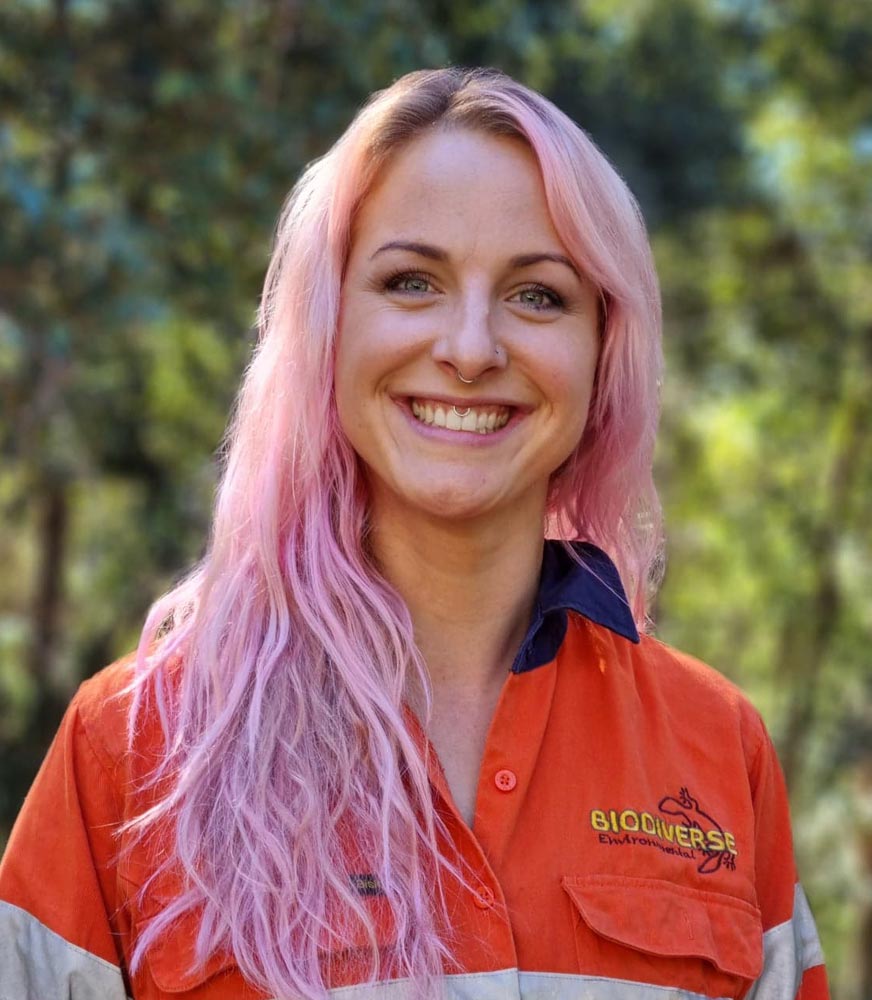 Fauna Spotter Catcher/Bush Regenerator/Nest Box Builder
Ilee graduated from the University of the Sunshine Coast with a Bachelor of Environmental Science and Environmental Health. Ilee furthered her flora, biological and laboratory knowledge and experience by obtaining a certificate III in Production Nursery during a paid apprenticeship at a tissue culture company. Here she was involved in the mass-scale production of high-quality plants using the micropropagation technique. Ilee was involved in a research project on Moreton Island to implement biocontrol methods to halt the rapid death of Pandanus trees. This project involved re-introduction of a parasitic wasp to control the Pandanus leaf hoppers that were decimating the Pandanus population. Ilee assisted in educating rangers on how to deploy the biocontrol method and monitored the extent of damage to the Pandanus population. Ilee also lead a research project on Fraser Island comparing the pollinator diversity and abundance in fragmented and non-fragmented habitats. Ilee's passion for pollinators has also lead her to be involved in hive monitoring projects on native Australian bees. Her involvement in conservation has also seen her be the face of the 100 Trees Project.
Ilee's hands on skills also extend to wood work. All of the quality nest boxes that Biodiverse Environmental supply are hand made by Ilee in our workshop.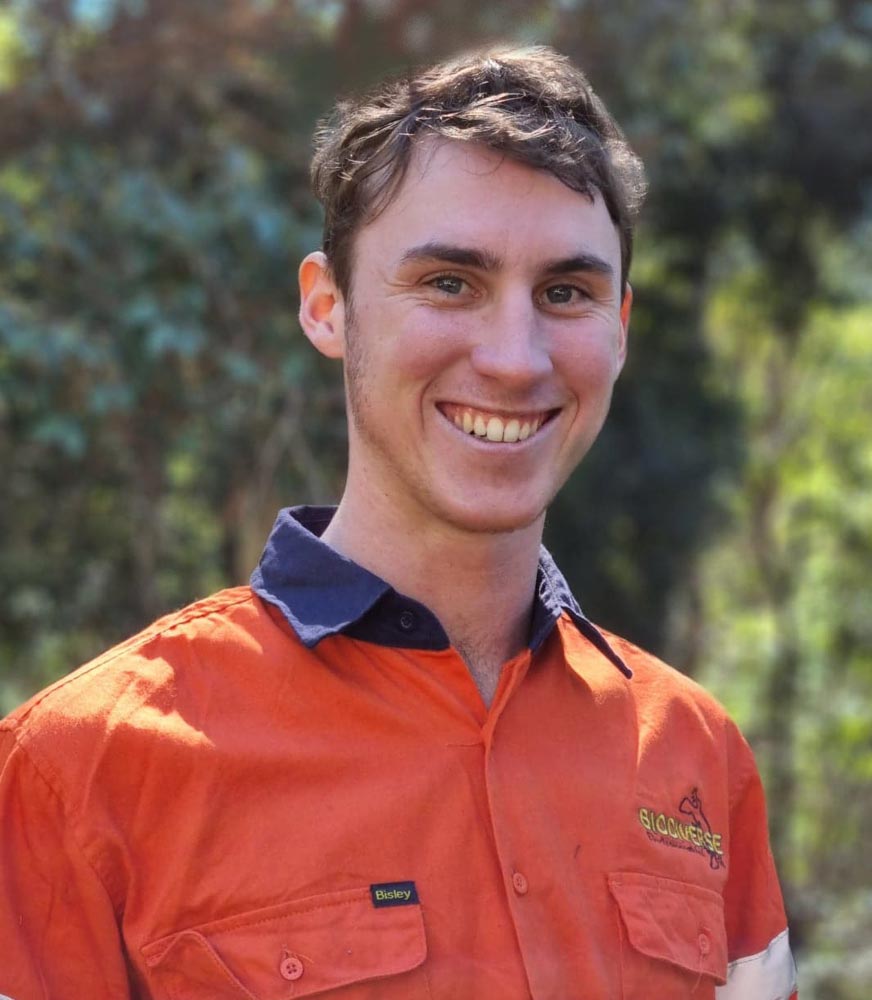 Ollie Scully (Undergraduate)
Fauna Spotter Catcher/Bush Regenerator
Ollie is an undergraduate student at the University of the Sunshine Coast in his final years of studying Environmental Science. Ollie is employed by Biodiverse Environmental on a part-time basis to gain valuable industry experience. Ollie assists in conducting flora and fauna surveys and Fauna Spotter Catching on local projects. As well as his work with Biodiverse Environmental, Ollie heads the Spiny crayfish project in Conondale, mapping their distribution within South East Queensland. Ollie also works with Queensland Parks and Wildlife Services in the conservation of the critically endangered Kroombit tinker frog, helping deploy sound monitoring equipment and installing pig proof fencing to sensitive site areas. Ollie has an infectious passion for flora and fauna and his favourite fauna species to work with include reptiles, owls, frogs and aquatic montane species.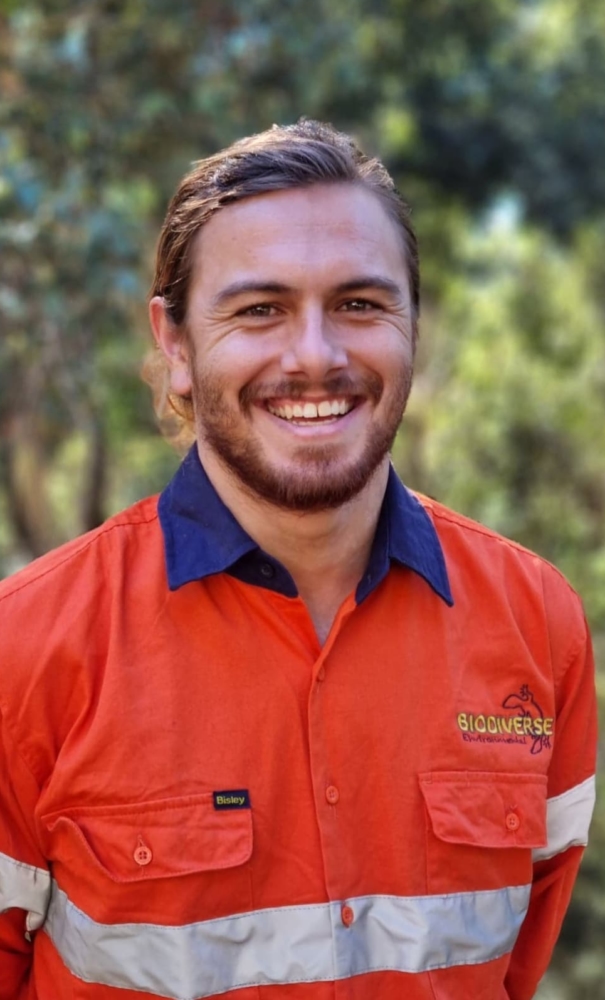 Fauna Spotter Catcher/Bush Regenerator/Arborist
Lachlan's extensive knowledge of South East Queensland flora and fauna makes him one of our valued cross-disciplinary Bush Regeneration Field Team Officers and Fauna Spotter Catchers. Lachlan has experience in animal husbandry and ecology gained from his background in zoos and further developed from working with native fauna in a consultancy setting. He has a specific interest in fresh water ecology and bush tucker plants. Lachlan is also an experienced tree climber, skills which are used to install nest boxes constructed by Biodiverse Environmental. He has experience working on large construction, oil and gas and mining projects, as well as small scale developments and Not for Profit and Non-government Organisation projects. Lachlan possesses the relevant inductions, qualifications and medicals to work within most industries in Queensland.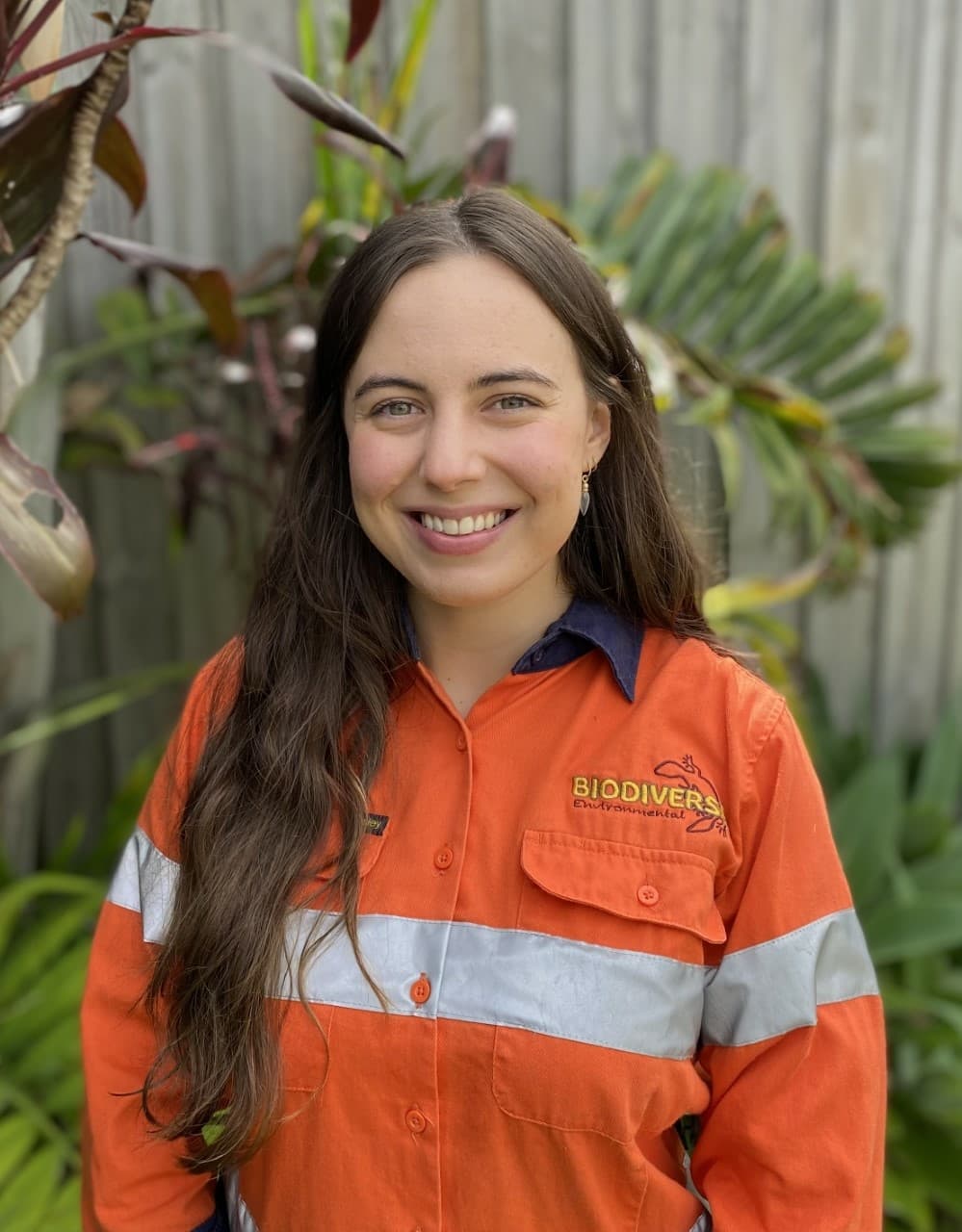 Jessica Von Motman-Craig (DipCalm)
Fauna Spotter Catcher/Bush Regenerator
Jess's knowledge of South-East Queensland's flora and fauna has led her to work for Biodiverse as a fauna spotter catcher and as part of the bush regeneration team. Jess has qualifications in horticulture, conservation, and land management and a passion for working with EVNT species. She has experience working on civil, government and not-for-profit projects. Jess's bush regeneration and land rehabilitation experience has given her a special interest in native habitat restoration.