Weeds can threaten biodiversity, damage livestock and reduce the value of your land.
Under the Queensland Biosecurity Act 2014, everyone has a general obligation to manage declared weeds given they are considered a 'biosecurity risk'.
Biodiverse Environmental staff have a strong knowledge of weed hygiene and the new Biosecurity Act in Queensland, along with excellent weed identification and horticultural skills.
Biodiverse Environmental can develop and implement a Weed Management Plan and carry out weed control using best practice eradication methods, whether it be for compliance or to improve the condition of the area.
Our Weed Management Plans include mapping of weed growth which indicates priority areas for management, as well as a complete weed species list and control techniques for each species. We make recommendations on control techniques that are most effective for eradicating the weeds while preserving the surrounding natural environment.
Our weed management services include:
Weed survey and assessment
Photo monitoring
Artificial Intelligence spot check aerial photo monitoring (DJI M300 Drone) 
Weed Management Plans
Weed control and maintenance
Weed hygiene inspections on vehicles, machinery and equipment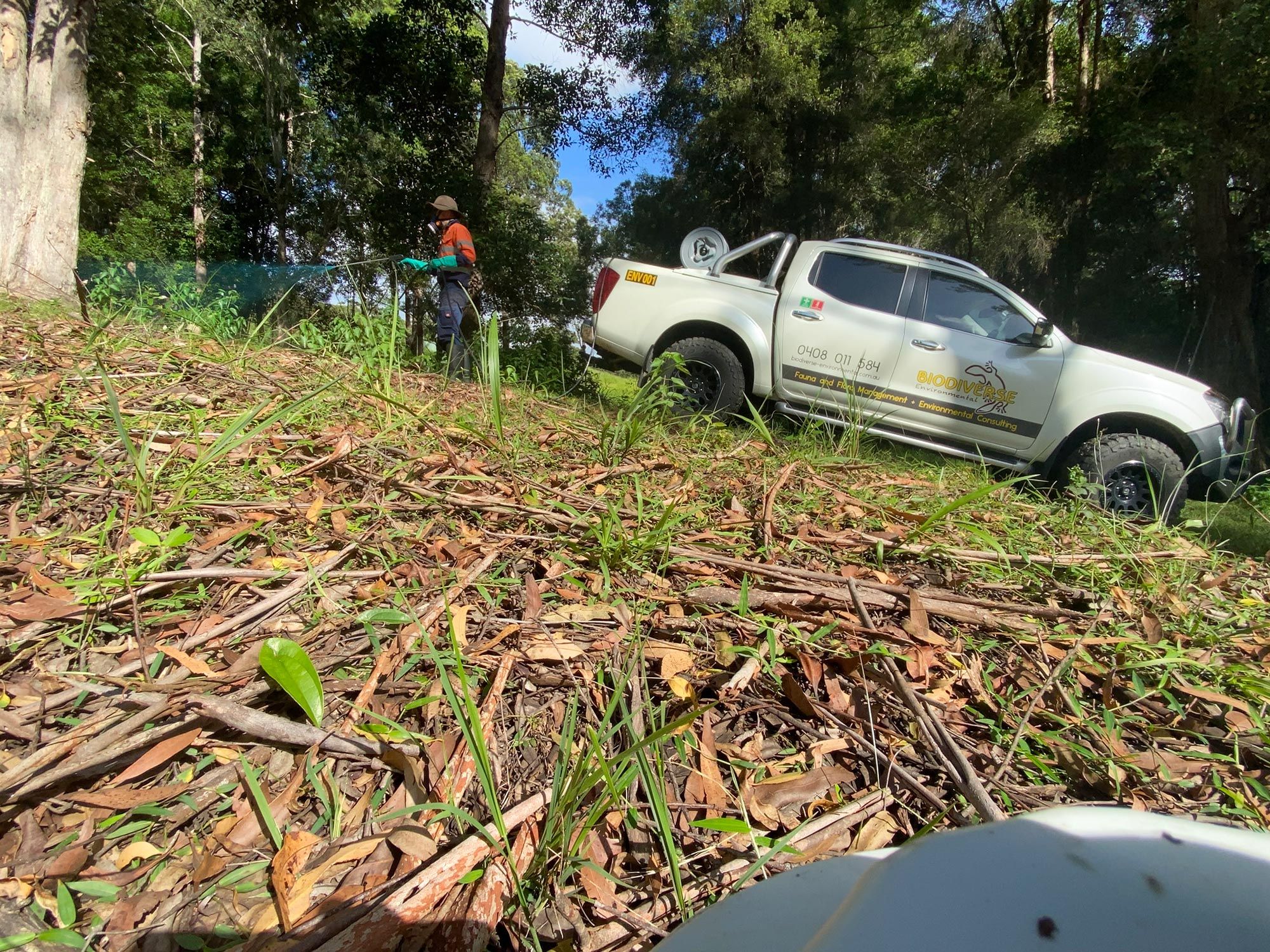 Below is a selection of weed planning and implementation projects